Chargé d'Affaires a.i. Nenad Glišić attended "Washoku" reception hosted by H.E.Mr. Yoshimasa Hayashi, Minister of Agriculture, Forestry and Fisheries of Japan, on November 1, 2013 at the Hotel Okura Tokyo.

Traditional Japanese cuisine, "washoku," is expected to be added to the UNESCO's Intangible Cultural Heritage list, a designation currently given to only four other world cuisines. The designation is expected to be approved at a meeting of UNESCO in Azerbaijan in December this year.

At the reception guests enjoyed delicious food from different regions of Japan and Mr. Glišić had a chance to meet Minister Hayashi.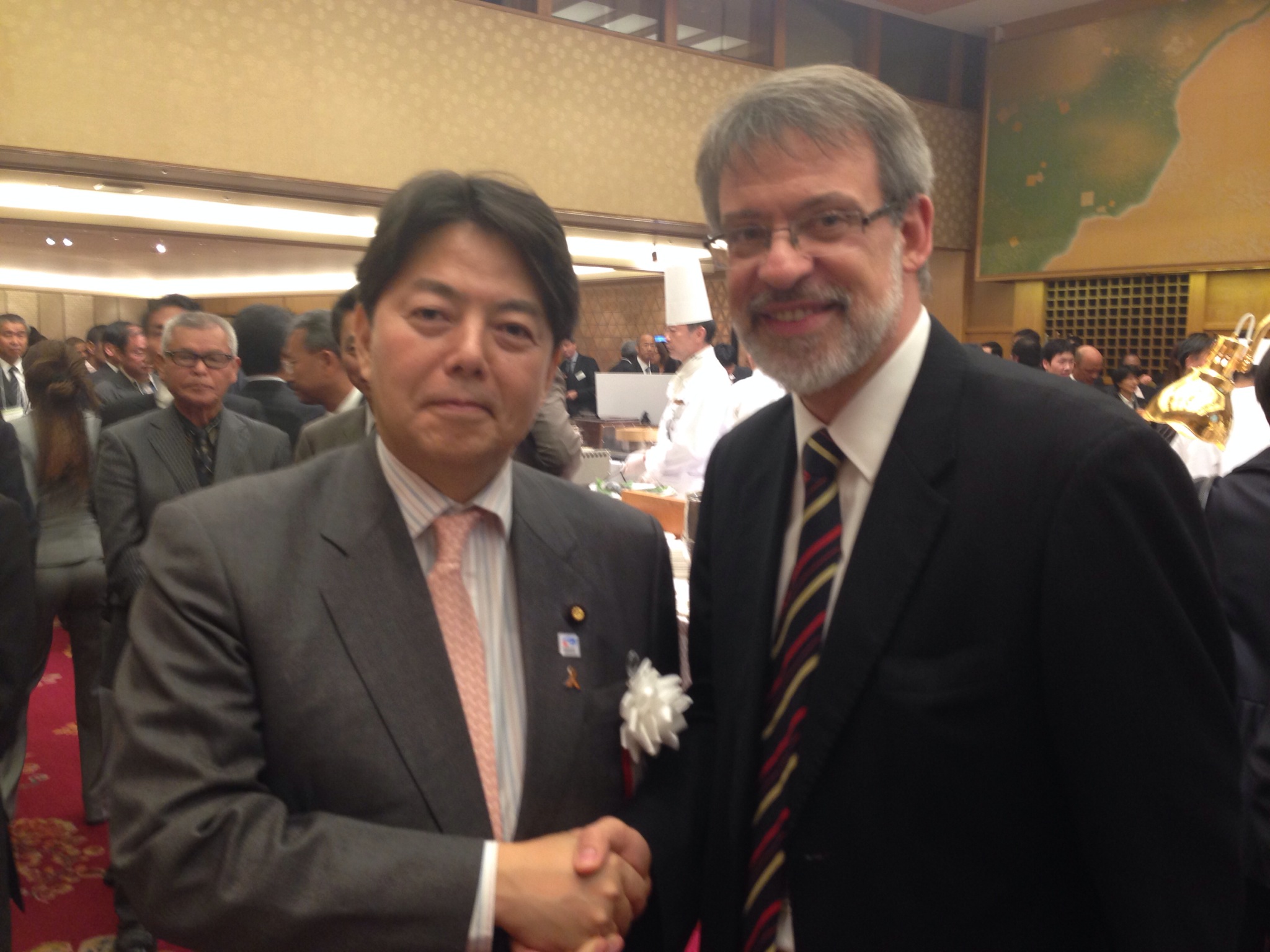 Minister Hayashi and Chargé d'Affaires Glišić