Embassy of the Republic of Serbia will have its' booth this year too at the charity event "Ikebana International Fair" on December 10 (Tue) at "Tokyo Prince Hotel".

Time: 11.30 - 15.30
Place: "Tokyo Prince Hotel" (Toei Mita line, Toranomon station)

Site:
http://ikebanatokyo.or.jp/index.php

Photos from last year:
http://ikebanatokyo.or.jp/activity/121206/index.html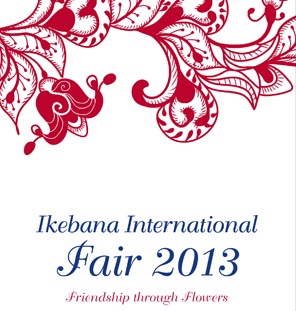 This special end-year fundraising event under the auspicies of Princess Takamado features ikebana exhibitions by headmasters, booths for shopping sponsored by embassies from all over the world, special entertainment, raffles, and much more.
Tickets information:
To purchase the tickets (2.000Y), please call TFC office (phone: 03-3295-0720) from Monday to Friday (except Thursday) or email to info@ikebanatokyo.or.jp, or you can purchase the ticket on the day at the entrance to the Fair.
At our booth you can buy home-made Serbian pastries, cookies etc.
Come and join us!