At the kind invitation of H.E. Mr. Ichiro Aisawa, President of the Japan - Serbia Parlamentary Friendship League, Chargé d'Affaires a.i. Nenad Glišić met with the President and League representatives, members of the House of the Representatives of Diet of Japan:
Mr. Isamu Ueda from New Komeito party, Mr. Jin Matsubara from DPJ and Mr. Hirokazu Matsuno from LDP. Mr. Kenzo Yoneda, Representative Director of IEEA (International Economic Exchange Association), Mr. Ryo Nakamura, Director of the Central and Southeastern Europe Division, Ministry of Foreign Affairs of Japan and Mr. Atsushi Saito from the same Division also attended the meeting.

Mr. Glišić explained the current political and economic situation in Serbia, both sides exchanged their views on different topics and discussed the following steps in strenthening bilateral and parlamentary cooperations between Serbia and Japan.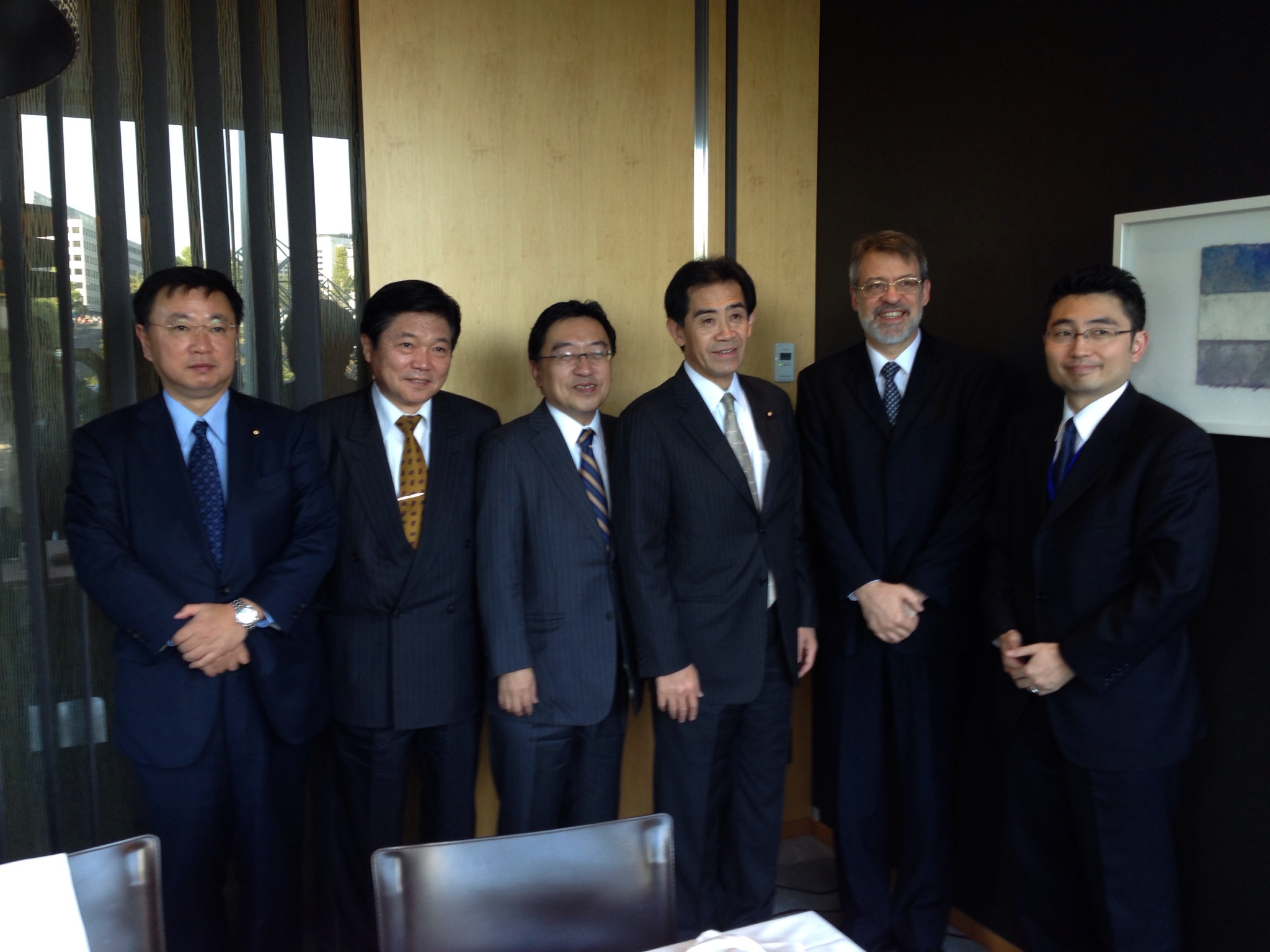 From left:
Mr. Hirokazu Matsuno, Mr. Kenzo Yoneda, Mr. Isamu Ueda, Mr. Ichiro Aisawa
Mr. Nenad Glišić, Mr. Ryo Nakamura