Serbian pianist Ms. Irina Naumovska will perform on December 2 in Fukuoka and December 4, 2013 in Okinawa.
She is very talented young pianist who performed at great number of international concerts and festivals throughout the world and has won many prizes at both national and international competitions. She is currently pursuing her doctoral studies at the Faculty of Music Arts at the University of Belgrade.

Ms. Naumovska is coming to Japan through the invitation of Japanese conductor Mr. Mitsuyoshi Oikawa who is also very well-known for his humanitarian activities and who has been hosting many charity concerts throughout Japan. We are very grateful to Maestro Oikawa for inviting Serbian artists to perform in Japan already second year in a row and hope to continue our cooperation.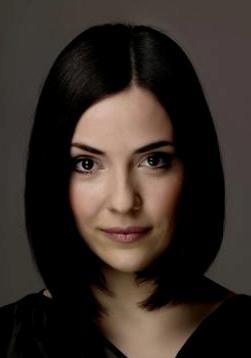 Concert details:

December 2 (Mon), start at 18.30h
Venue: Fukuoka Convention Center' Main Hall http://www.marinemesse.or.jp/congress/
Entrance:3.000Y

December 4 (Wed), start at 18.30h
Venue: Okinawa Convention Center
Entrance:3.000Y


Program: Chopin pieces
Information regarding tickets and concerts:

チケット申し込み・お問い合わせ
日本音楽文化交流協会 TEL/FAX 03-3442-2325
ヤマハミュージックリテイリング 福岡店 TEL 092-721-7633
文教ハーモニー 那覇店 TEL 098-854-1313
文教ハーモニー コザ店 TEL 098-933-8866