Ms. Irina Naumovska, an aspiring pianist currently at doctoral studies at the Faculty of Music Arts at the University of Belgrade, visited Japan in the period November 28 - December 8.

Ms. Naumovska was invited by Conductor Mr. Mitsuyoshi Oikawa who kindly organized her performances in Fukuoka and Okinawa where she had very successful piano recitals.

This is a second time in a row that Maestro Oikawa invites a young artist from Serbia to perform in Japan. Funds of these concerts will be donated to the areas devastated by the Great East Japan Earthquake and Tsunami.

On December 7th, in front of many distinguished guests (from National Diet, Ministry of Foreign Affairs, Japan-Serbia Association etc.) Ms. Naumovska performed Chopin pieces at our Embassy, and the reception followed.

The Embassy of the Republic of Serbia is very grateful to Maestro Oikawa, who has been inviting foreign artists to perform at charity concerts in Japan for many years now and thus has been giving tremendous contribution to the development of international cultural ties between Japan and numerous other countries.

We hope to continue the cooperation with Maestro Oikawa and have Serbian artist to perform in Japan next year too, thus promoting and further strengthening cultural ties between our two countries.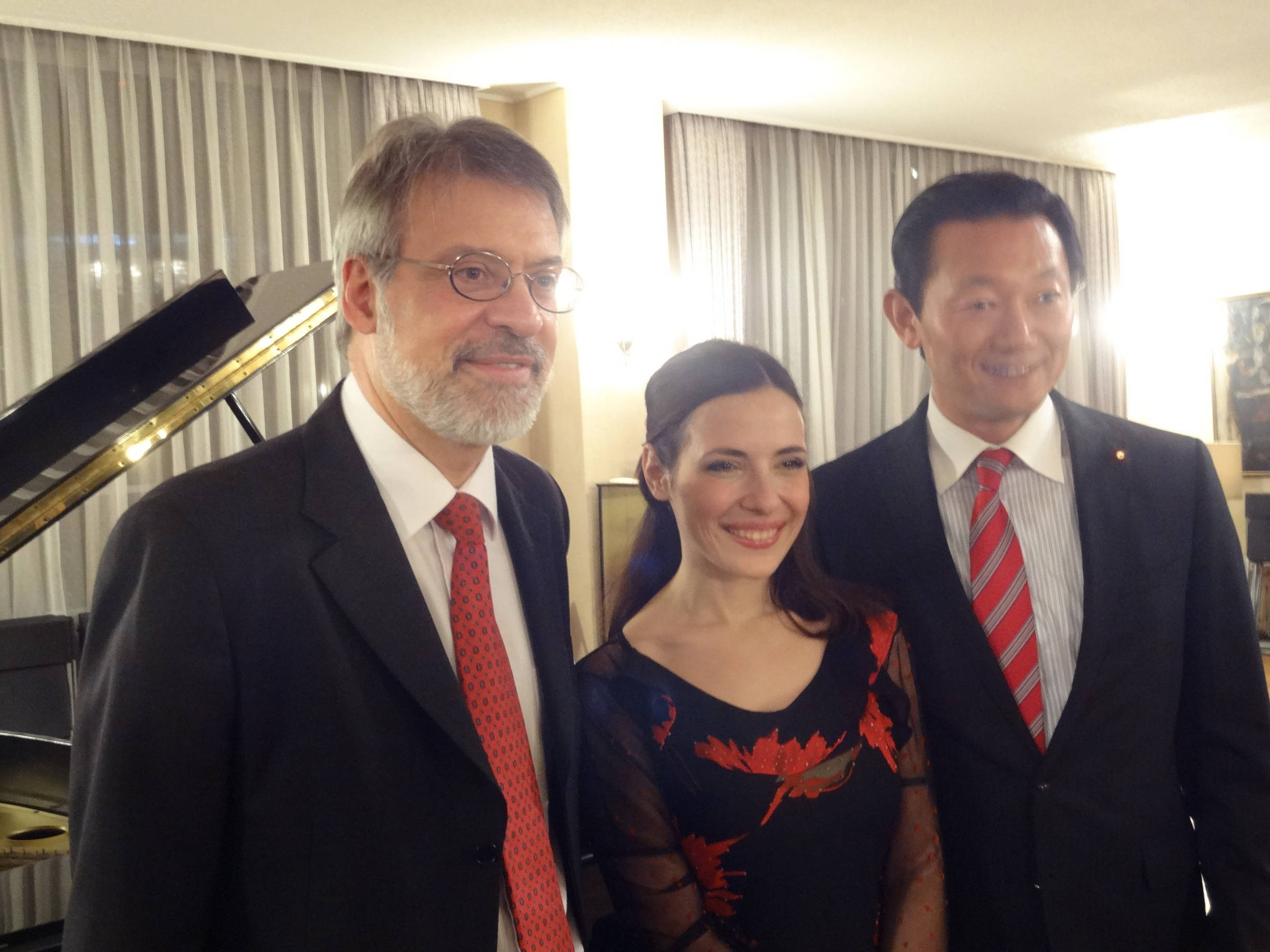 Mr. Naoto Sakaguchi, Member of the House of Representatives and Charge d'Affaires a.i. Nenad Glišić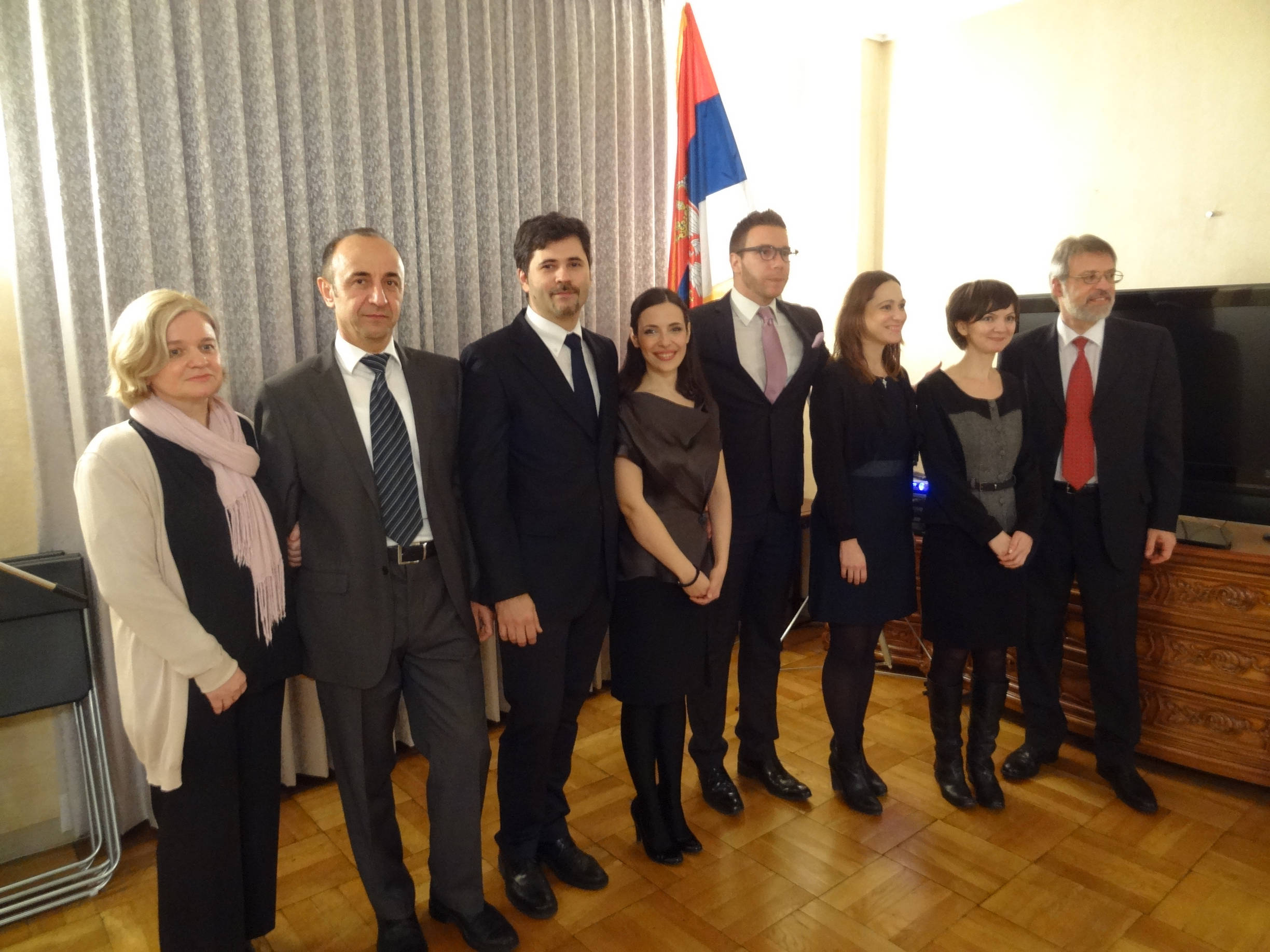 Ms. Naumovska with Embassy staff