On behalf of the President of Serbia, Tomislav Nikolic, Chairman of the Commission on Decorations Oliver Antic handed decoration to Japanese professor Itsuko Teruoka on March 28th in Belgrade.
Antic handed professor Teruoka a Golden Medal for Merit for her contributions to humanitarian causes.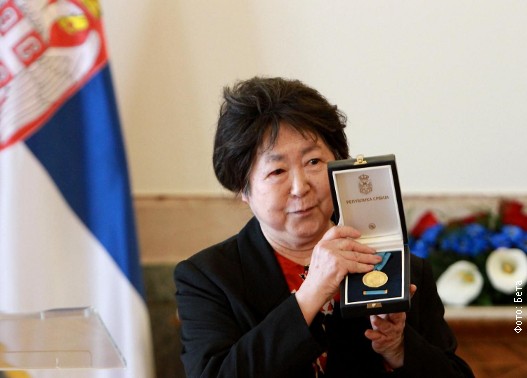 Prof. Teruoka began to collect and send humanitarian aid to Serbia in 1993, at first through the Red Cross, and then through direct contacts with the endangered population.
She has been collecting money through the Japanese government and charities and unselfishly making contributions from her personal earnings.
During the sanctions, she provided hospitals in Serbia with necessary appliances, drugs and medications, visited and stayed in refugee camps, supplied refugees and displaced persons with medications, food, clothes and and other aid.
In 1999 during air strikes by NATO, she visited Serbia together with Takashi Kosugi, then Minister of Education of Japan, they visited hospitals and brought necessary humanitarian aid.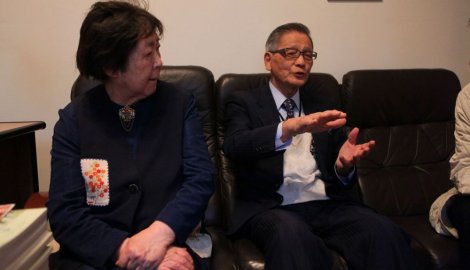 Few years back Prof. Teruoka also generously helped Serbian population in Kosovska Mitrovica.
In 1995 when catastrophic earthquake hit Kobe she organized the visit of children from Kobe to Serbia to stay at home families and try to recover from trauma. This time also, together with Takashi Kosugi, she brought children from earthquake devastated areas in Tohoku – members of the "Fukushima Junior Orchestra" to Belgrade to stay with Serbian families and to play together with the students from "Vatroslav Lisinski" music school.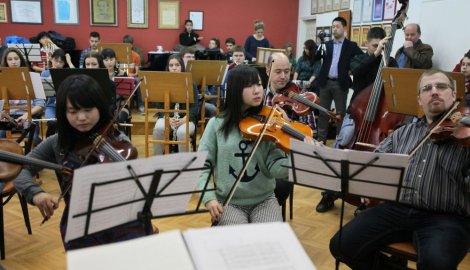 Together with children from several music schools they had very successful concert at "Dom sindikata" hall in Belgrade on March 28 and performed at several other concerts throughout Serbia. All funds from the concert will go for purchase of instruments for music schools in Serbia.
Short Profile of Prof. Dr. Itsuko Teruoka
Born in Osaka in 1928, graduated Economy and completed Doctoral studies in 1972.
As a guest professor she was teaching in Berlin and Vienna where she got to know many refugees from ex-Yugoslavia.
She lives in Tokyo with her husband and continues with her academic activities (Honorary Professor at Saitama University, writing books and esseys) and with humanitarian activities in Fukushima and elsewhere.