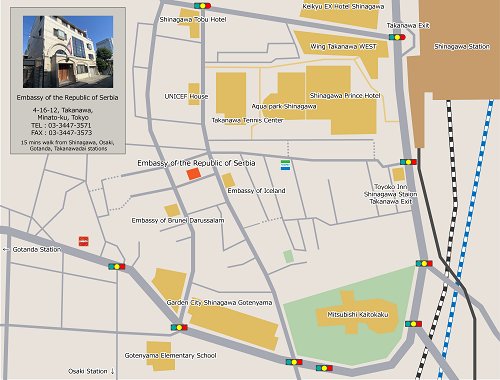 Bank account details:
Name: Embassy of the Republic of Serbia
Bank: Sumitomo Mitsui Banking Corporation, Gotanda Branch, 1-14-10 Higashi-Gotanda, Shinagawa-ku, Tokyo 141-0022, Japan
Account Number: SWIFT: SMBC JP JT, ACC No. 8002144 EMBASSY OF THE REPUBLIC OF SERBIA - TOKYO (4-16-12 Takanawa, Minato-ku, 108-0074, Tokyo, Japan. Tel +8133447-3571)
Currency: JPY
Details: All bank/transfer fees are to be paid by the sender!