President of the Republic of Serbia Aleksandar Vučić met today with the delegation of the Japanese group "NIDEC Corporation", which plans to build a factory for electric vehicles' propulsion engines in Novi Sad. President Vučić said that the arrival of this Japanese group is great news for Serbia because it will contribute to the development of that city and the entire country. He added that he believes this to be just the beginning of a more extensive arrival of Japanese investors in Serbia.
President Vučić emphasised that it is very important for Serbia to have two Japanese investors already - "Toyo Tires" in Inđija and "NIDEC Corporation" in Novi Sad, and that the arrival of Japanese companies only speaks of how good Serbia is for investment.
"This is one of the projects that are fundamentally changing our country," President Vučić emphasised, adding that they had been working on bringing this corporation here for a long time.
He pointed out that Serbia currently has two most important goals - to defeat the coronavirus and to have the highest possible economic growth, for which we need to have as much investment as possible, especially foreign ones.
"In the first phase alone, Nidec will employ 480 people and their income will be significantly higher than the average in Serbia. It is important for us that this is just the beginning of investment and we believe that it is only 10 per cent of what Nidec will invest in Serbi", President Vučić stressed and added that he was glad that "NIDEC Corporation" announced that out of 1.5 billion euros of investments, more than half would be for Serbia.
President Vučić said that "NIDEC Corporation" will build a research and development centre (RND) in that city in addition to the factory in Novi Sad, and that more technological, electrical and mechanical faculties will be needed, as many engineers will be needed in the coming period.
After the meeting, the Framework Agreement was exchanged between the Ministry of Economy and the Japanese group "NIDEC Corporation".
This investment is in line with the "Initiative for Cooperation with the Western Balkans", which the Japanese government is currently working on, and the Japanese company has received great support from both the Japanese and Serbian governments.
Nidec was founded in 1973 in the Japanese city of Kyoto, and today is the world leader in the production of all types of electric motors with the largest share in the global market for small spindle motors that power hard disk drives. NIDEC Corporation operates in more than 40 countries, with approximately 340 companies in the group and employs more than 120,000 people worldwide.
The meeting was also attended by the Mayor of Novi Sad, Miloš Vučević, and the Ambassador of Japan, Takahiko Katsumata.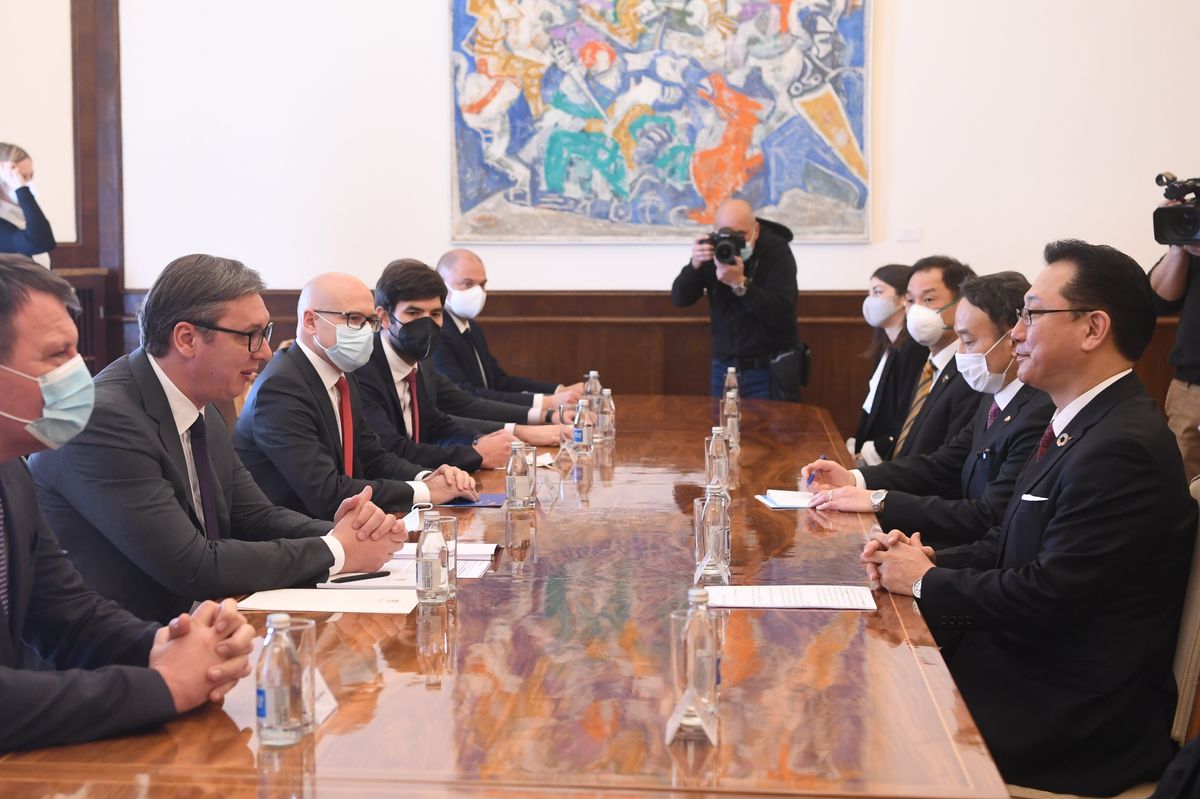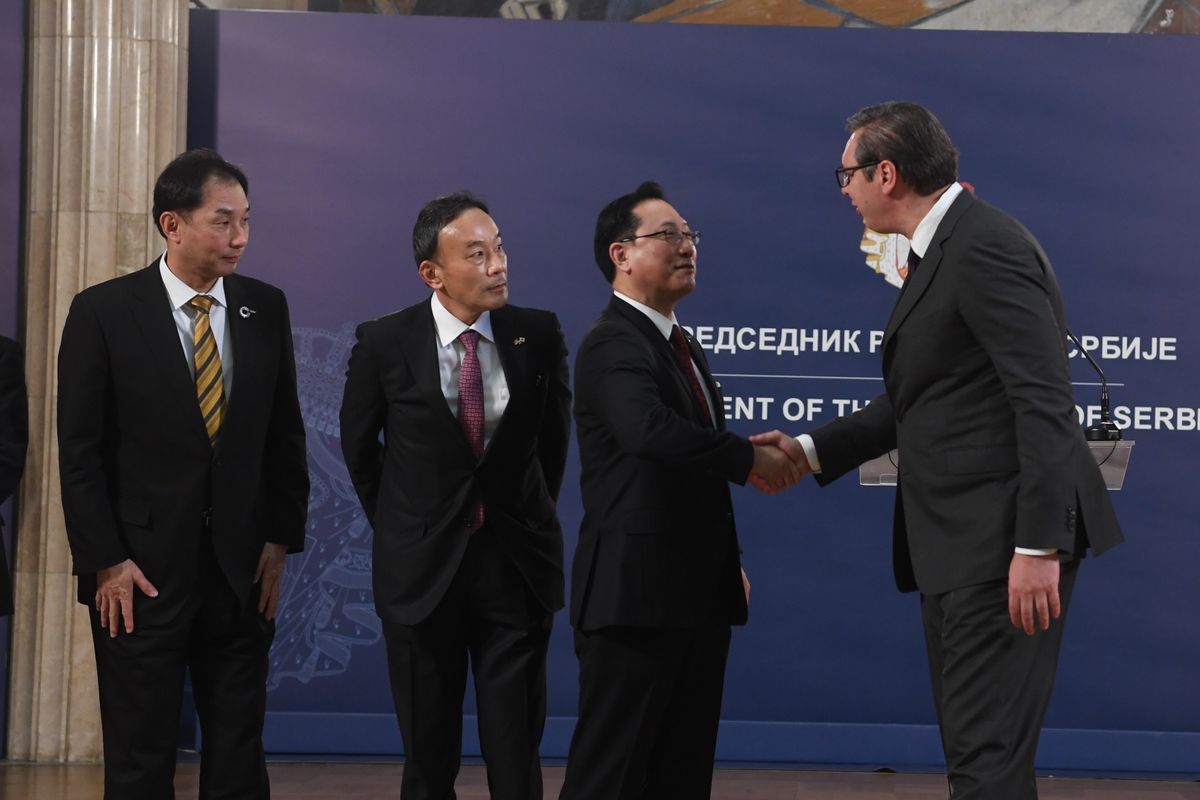 www.predsednik.rs
Foto: Dimitrije Goll